Conference Room Art Show
February 17 – March 15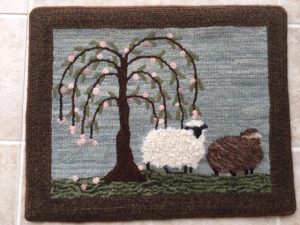 Hooksome-Chatmore Rug Artisans invite you to a show of our work in the Conference Room through March 15.  Rug Hooking is an ancient craft using strips of wool and other materials pulled through a linen base to create floor mats, wall hangings and various other items.  Rug artisans create their own designs and plan their colors as well as using commercial patterns.
---
Friday, February 22, 10am – 2pm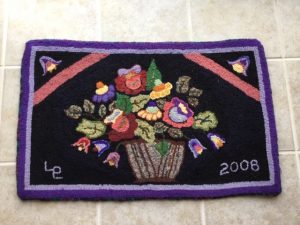 You are invited to meet members of our group at a special "hook- in." We will be demonstrating our craft as well as offering instruction on how to hook – equipment and materials provided. Come and be hooked by our special art!