pictures from the March 2018 event


Celebrating the Gifts of Women Serving their Church and Community
In honor of Women's History Month and the phenomenal women who contribute to the vibrancy of Nassau Presbyterian Church, Westminster Presbyterian Church, and Witherspoon Street Presbyterian Church, women of the church are invited to an evening of inspiring conversation and a night at the McCarter Theater on Thursday, March 28. Nassau and Westminster Presbyterian Churches are hosting a private reception for 100 women who have been faithfully serving the church and the Trenton/Princeton community. These amazing women put their love into action by serving in every area of our society: education, government, healthcare, and religion.
---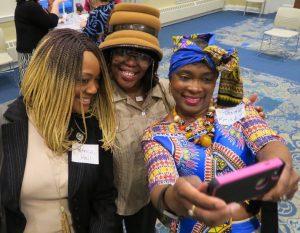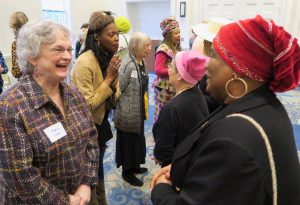 ---
You are one of these amazing women! We want to celebrate you!
Please accept our hospitality by joining at Nassau Presbyterian Church for a reception from 6:00PM-7:00PM. At that time we will also give you a free ticket to see Ken Ludwig's The Gods of Comedy at McCarter Theater at 7:30PM.
RSVP to Len Scales (, x103) by Thursday, March 14.
More information about the play may be found here.
With Joy,
Pastor Karen Hernández-Granzen
Westminster Presbyterian Church
Rev. Len Turner Scales
Nassau Presbyterian Church
---
Reception co-hosts: Nassau & Westminster
Thursday, March 28, 2019 – 6:00-7:00 p.m.
Nassau Presbyterian Church, Assembly Room
61 Nassau Street, Princeton, NJ 08542
The Gods of Comedy free tickets provided by McCarter Theater
Thursday, March 28, 2019 – 7:30-9:30 p.m.
McCarter Theater Center: Matthews Theater
91 University Place, Princeton, NJ 08540
---