Challenge abounds at home and in countries around the world. This month, we invite you to celebrate the small miracles of education empowered by our partners in Trenton and in Burma/Myanmar, and the joy of even basic medical care offered in Malawi by our own Dr. Barbara Edwards, and her new VIP friends. Join us – the need is great and the work force could use some new and renewed support.
As always, we welcome your questions, suggestions, and support as we seek to deepen our commitments beyond the Nassau Church community.
For the Mission & Outreach Committee,
Joyce MacKichan Walker, staff
joyce@nassauchurch.org
---
Mission Partnership Quarterly Email Newsletter
Updates and events from our local and global mission partners. Four issues annually. Sign up to receive these updates in your email.
---
Wondering how you can get involved with our newest mission partner? Please contact Loretta Wells, lorwells4@gmail.com.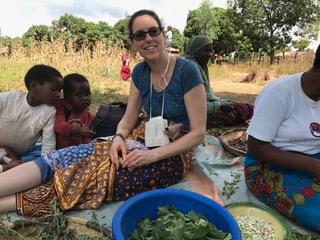 This Sunday, October 29, come to the Assembly Room at 12:15 p.m. to hear Barbara Edwards speak about her trip to Malawai (picture above) this past May with Villages in Partnership's medical mission group.
Hear how twenty-four Americans worked with local Malawians to create four pop-up medical clinics that served over five thousand people in three days. Barbara Edwards is a general internist with a private practice at The University Medical Center of Princeton at Plainsboro. She is also the Medical Director of the  Bristol-Myers Squibb Community Health Center, which serves over 8000 patients, many uninsured or underinsured. Edwards worked in Liberia, West Africa, in 1988 as a medical student and has always wanted to return to work in Africa. "When Steve Heinzel-Nelson came to speak at Nassau about Villages in Partnership, I knew God was calling me to serve.".
---
Interested in visiting Westminster's 11 AM worship and meeting our partners? Contact Patti Daley, pattidaley@aol.com.
Memories of Princeton University's 14th Community Action Week at Westminster Presbyterian Church
By Ashley Hodges, Class of 2021, Princeton University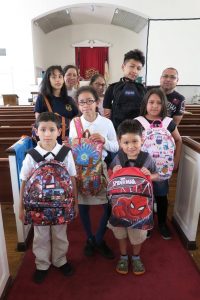 On September 6, 2017, Trenton students tackled their first day and experienced the jitters of returning back-to-school marking the end of their summer vacation. While the schoolyards once again became populated with young, bright minds and positive souls, Westminster Presbyterian Church organized community-based events that involved Princeton students in a positive interaction with the Trenton community. With the help of the students, WPC planned and participated in activities that supported the children and parents of Trenton. The Princeton students, young adults who come from all over the United States and as far as the United Kingdom and Turkey, enjoyed working with WPC and immersing themselves within the Trenton community. Holly Cunningham, a first year at the university, noted that she and her group "were eager to give the students of Trenton a chance to get excited to start the new school year."
Events such as a back-to-school backpack drive and carnival helped benefit both the community of Trenton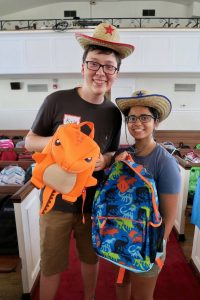 while allowing the Princeton students to be involved in community service activities through an annual program called Community Action. For the past 14 years, Princeton's Community Action has partnered with WPC while making the effort to ensure that each years' events are better than the last. Prior to the planned events, the Princeton students were prompted by WPC to go out into the Trenton community and encourage the residents of the church's surrounding neighborhoods to attend the back-to-school backpack drive and carnival. This year, the backpack drive provided over two hundred and eight backpacks and school supplies to students in the Trenton area. Over one hundred of these backpacks were donated by Nassau. All the backpacks were filled with an array of school supplies. With donation of $1,000 from Nassau, Get SET was able to purchase much needed scientific and algebraic calculators.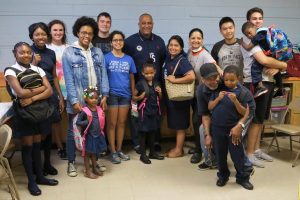 The recipients of the backpacks are children of all races from Westminster, Get SET After School Program, Sprout State University, School of the Arts (K thru 12), Howard's Healthy Choices After School and Summer Camp, and Beracah Apostalic Church; a Hispanic/Latino immigrant church.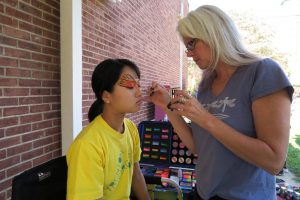 The back-to-school carnival brought together over 200 children and parents who enjoyed various festivities such as face painting, circus acts, games, candy, and prizes. These events were coordinated by WPC and the Princeton students and made a positive impact on Trenton's residents who expressed great gratitude for the church's involvement within the community.
At the end of it all, the students of Princeton and Trenton were able to exchange aspects of kindness, thankfulness and service. With the help of WPC, the students of Trenton will returned to the classroom prepared and ready to go to tackle the new year while the Princeton students will recall the lasting experiences they shared within the unique Trenton community.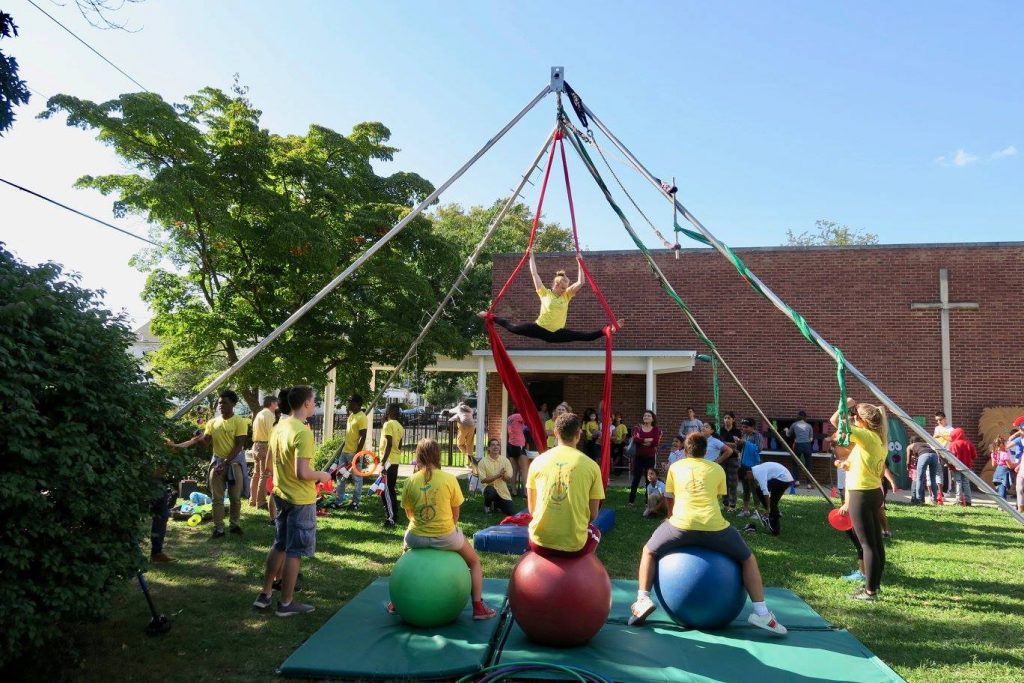 WPC Facebook Links:
Community Action Week 2017 @ Westminster: Prepping for Giveaways
Community Action Week 2017 @ Westminster: Distribution
Community Action Week 2017 @ Westminster: Carnival
---
Your ideas for making this a vital partnership are welcome. For more information, contact Sue Jennings, susancjennings@gmail.com.
The Cetana board has been distressed by recent events in Myanmar/Burma. The persecution and violence conducted by the military against the Rohingya in Rakhine State constitute an enormous step backwards for the country. In view of this setback, Cetana intends to redouble its efforts to advance educational opportunities for Myanmar youth. We continue to believe that education is crucial for political, economic, and humanitarian progress.The project in Kanpetlet in Chin State, where Nassau Church has provided significant financial support, is going ahead as planned. Metta Partners, Cetana's partner in this venture, will be on the ground again in January visiting the schools and talking to the teachers before the ESL volunteer supported by Nassau Church, Janet Powers, returns to the village in April to conduct teacher training.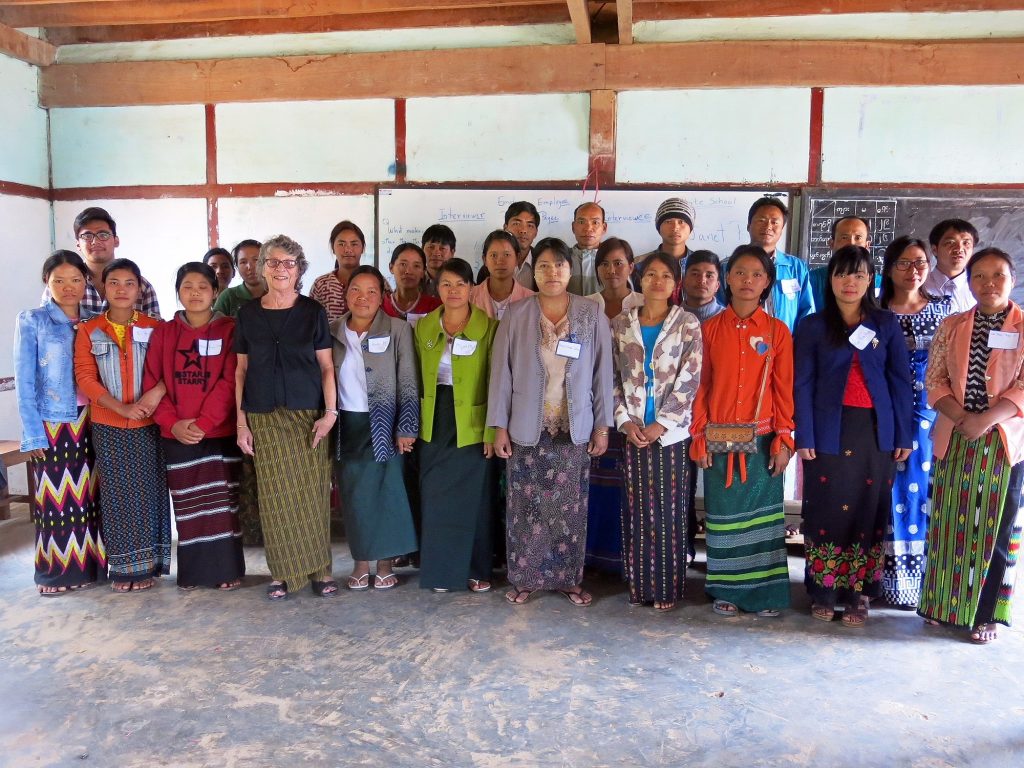 In January Cetana's flagship learning center in Yangon will welcome Martha Spector, a volunteer who will conduct business English training classes. These classes are very helpful for students who want to find jobs in the developing economy in Myanmar. Martha is a retired lawyer and business executive with an MBA. She has spent time in Southeast Asia. As a native speaker with business skills, she will be able to make a major contribution to Cetana's course offerings.
Cetana has also benefited from an award from the DeBoer Foundation, which enabled Khoo Kyaw San, the Cetana executive director at the learning center in Yangon, to participate in a fellowship program for mid-career professionals in not-for-profit organizations. The program gave Khoo Kyaw San valuable training in strategic planning, leadership, and fundraising, as well as an opportunity to network with other NGOs.
Finally, Lois Young, a Nassau Church member, will be leading the trip to Myanmar/Burma in January. The group will travel to Yangon, Bagan, one of the world's greatest archaeological sites, Kalaw, the site of an elephant sanctuary and forest recovery project, and Inle Lake.  During the tour participants will have an opportunity in Yangon to see Cetana's work firsthand. Last minute spots may be available, if you are interested, contact Sue Jennings.