---
Giving Tuesday (November 28, 2017)

Together we can educate children for generations.
Join villagers to construct preschools and primary schools.
Provide students with a scholarship to attend high school.
 Send a scholar to college!
---
FEBRUARY 2017 UPDATE
by Loretta Wells
Solar Irrigation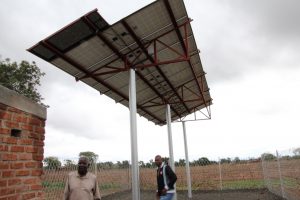 As the impacts of climate change become more pronounced, the weather conditions during the growing season in Malawi have become more unpredictable. Because of this, Villages in Partnership is investing in irrigation technology. This will allow the villagers we partner with to become less dependent on the weather for the success of their harvests. Thanks to the incredible generosity of our supporters, we were able to raise enough money to bring solar irrigation to two of our villages in 2017. Hundreds of villagers will now be on the path to food security!
Boreholes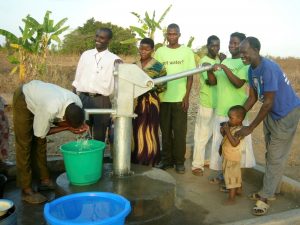 Clean water is often the number one priority for villagers when VIP first approaches a village to explore a partnership. That is why Villages in Partnership has been focused on the construction of wells almost since our inception. While we have built and repaired countless shallow wells and water holes, we now focus more on the construction of the deeper borehole wells which are generally cleaner and reach deeper into the water table. To date, VIP has drilled 20 borehole wells, and we are drilling 7 more in 2017! These borehole wells will provide safe drinking water for thousands of villagers.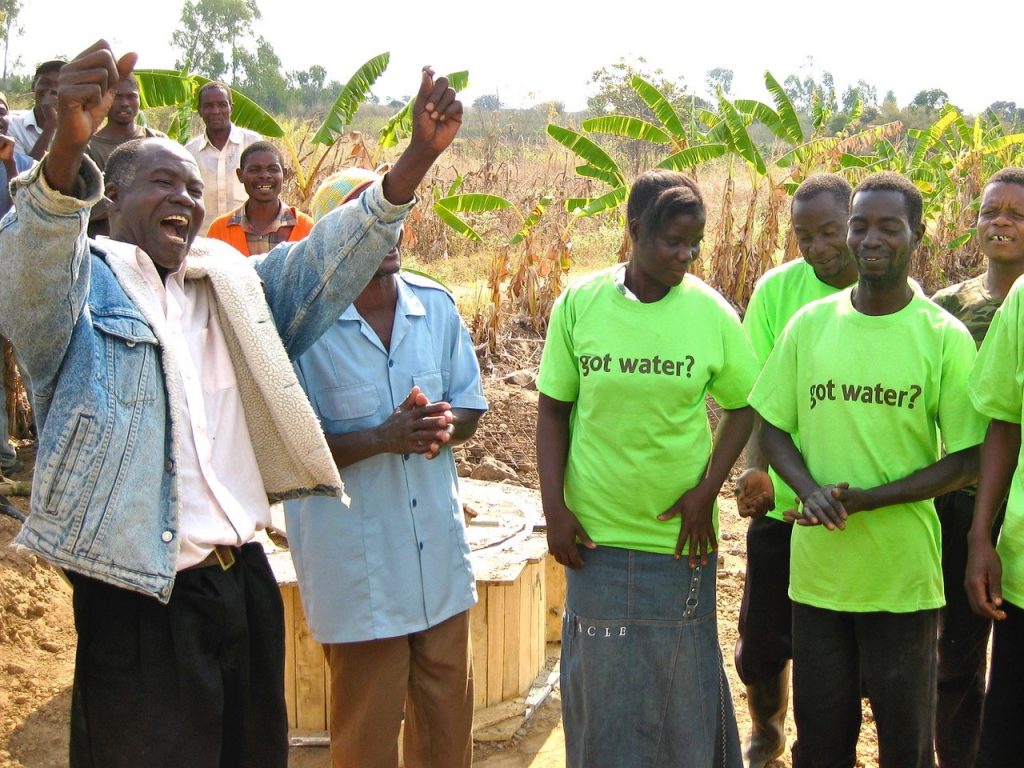 We are looking forward to working with VIP and will keep you updated as to how you may become involved. Any questions please contact Loretta Wells at .
---
DECEMBER 2016 UPDATE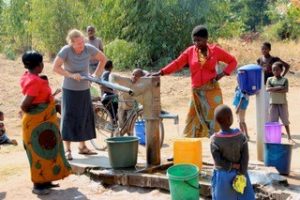 "How far do you have to walk to get water?" this was a question asked of Stephen Heinzel-Nelson, the minister of Allentown Presbyterian Church, while he was visiting a village in Malawi.  This is not usually something we Americans think of as we make our coffee and take our showers. With the help of Nassau Presbyterian Church, Villages in Partnership was able to dig 8 new wells, 2 shallow wells and 6 bore holes. Clean, accessible water is the top priority for villages.  Last spring with your help a small team of walkers raised $1,500 on our first water walk with Allentown Presbyterian Church.
This past September Stephen Heinzel-Nelson preached at Nassau Presbyterian Church while Liz Heinzel-Nelson taught an Adult Education class.  Their inspiring stories of life and learning in Malawi and the partnership that is being developed with Nassau Presbyterian Church and other churches in the United States has led to some amazing accomplishments. Along with the new wells, 3 bridges were built and 22,000 seedlings were planted.  The Villages in Partnership medical team of 24 people served 3,000 patients.  We hope that our own Barbara Edwards will join the team on the spring trip, May 9-20, 2017.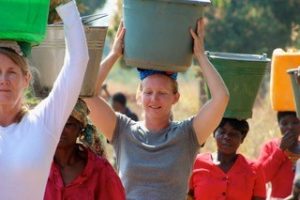 Other trips that are being planned are the Friendship trips July 11-19, 2017 and July 25-Aug. 2, 2017.
If you would like more information on these trips contact: Loretta Wells at or Stephanie Patterson at   The pictures here are of Stephanie's trip last summer walking for water.
Or visit the Villages in Partnership web site www.villagesinpartnership.org to find out other ways of getting involved.
---
SEPTEMBER 2016 UPDATE: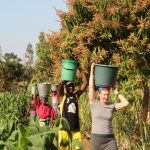 In July, Stephanie Patterson traveled to Malawi to witness the difference that Villages in Partnership (VIP) is making in the lives of people there.  Stephanie was immersed in the partner villages, hearing stories such as how a goat given by VIP, made possible by a $50 donation, could change the life of a family and allow them to put an iron sheet roof on their house or send a child to school.  Thank you to everyone who contributed items for the trip. Stephanie was able to see in the faces of the villagers how the support of Nassau Presbyterian, along with God's grace, is impacting the quality of life, and immense amount of gratitude the people of the Sakata region of Malawi have for every gift, no matter how small.  They were very much appreciated!
Liz Heinzel-Nelson, Director of Villages In Partnership and Stephen Heinzel-Nelson Pastor of Allentown Presbyterian Church will be preaching and teaching at Nassau Presbyterian Church on Sunday, September 25, 2016. Mark your calendars.
For more information on Villages in Partnership and ways you can help or get involved you can contact Loretta Wells at or http://villagesinpartnership.org/
---
JUNE 2016 UPDATE:
Thank you for supporting our small team for this year's water walk we were able to raise $1,500 for our Nassau Presbyterian walking team.
We walked for Triza who lives with her elderly grandmother and so desperately wants to go to school, hopefully Stephanie Patterson will get to meet her this year while on a Friendship trip to Malawi, Africa with Villages in Partnership July 22-30.
To help Stephanie while on her friendship trip with Villages In Partnership she will need to bring a suitcase filled with all sorts of items, the suitcase will be located in the main office, suggestions are listed below:
Ibuprofen
Adult/children's vitamins
Nebulizers/inhalers
Anti-fungals
Triple antibiotics
Yarn
Knitting needles
Fabric
Flip flops
Tooth brushes
Tooth paste
Soap
Children's percussion instruments
Cash for needed items on the ground
Lightweight blanket
Thank you for helping us fill Stephanie's suitcase
We look forward to hearing about Stephanie's trip upon her return.
---
MARCH 2016 UPDATE:
Come walk with us, Villages in Partnership is hosting their water walk on May 7, 2016.
Nassau Presbyterian Church will be having a team walk this year, we will need to raise $2,000 as a team, toward the goal of $45,000.  Last year the walk raised $65,000, this is their biggest fundraiser.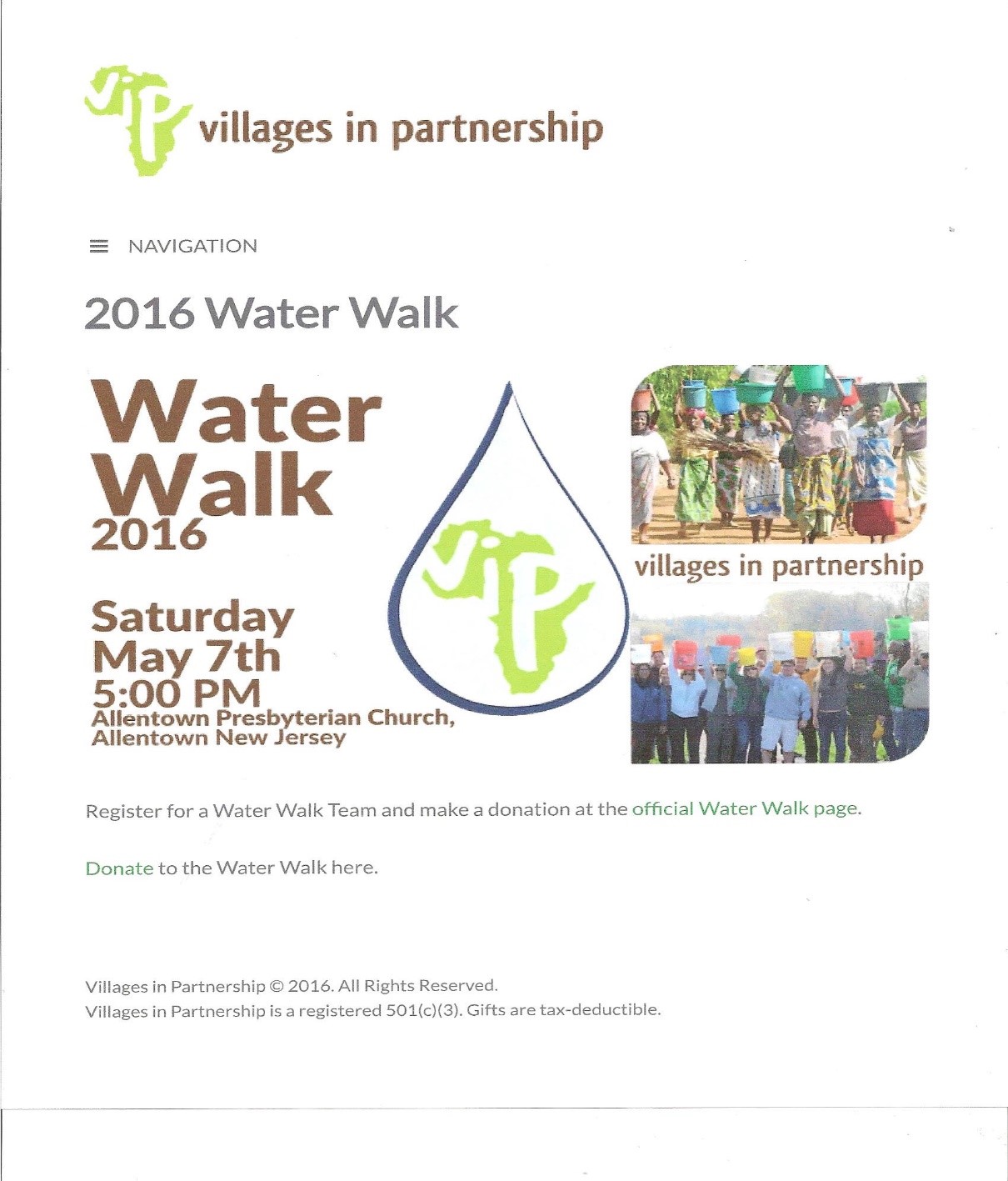 Look for us at coffee hour, become a walker or make a contribution.  For more information contact Liz Kozack at or Loretta Wells at Villages in Partnership http://villagesinpartnership.org/give/2016-water-walk/
DECEMBER 2015 UPDATE:
On October 15, 2015 the Nassau Presbyterian Session approved our third major partnership with Villages in Partnership. VIP is our second international partnership, serving in Malawi, Africa.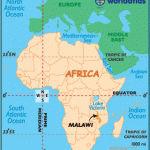 The mission of Villages in Partnership:
The vision of VIP is a world in which communities from across the globe work together in partnership to transform each other's lives, so that people are relieved from suffering and can begin to achieve their full potential.
The belief of VIP is that we can empower people to raise themselves from extreme poverty by coming alongside them as partners to share each other's burdens, resources and solutions.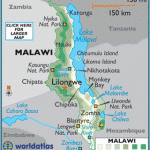 The mission of VIP is to build partnerships between villages in the developed world and villages in Malawi to bring about life-changing development for all.
The method of VIP is to work with local development experts in Malawi to implement programs designed to simultaneously address the inter-connected web of root causes of extreme poverty: lack of access to clean water, food insecurity, poor health care, inadequate education, insufficient infrastructure, and lack of economic opportunities.
The motivation of VIP is to respond to the call of Jesus Christ to love and serve the poor, the hungry, the widowed and the orphaned.
Opportunities to learn more about VIP and their upcoming Friendship trips in the summer of 2016 will be featured in the next newsletter, or you can visit their web site: www.villagesinpartnership.org
SEPTEMBER 2015 UPDATE: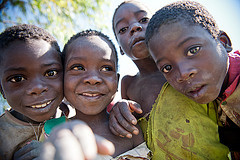 At the September 2015 meeting of the mission and outreach committee, Villages in Partnership was recommended as the third major partner with Nassau Presbyterian Church, pending approval of the Session in October. Villages in Partnership, VIP, is located in Malawi, Africa, and will be our second international partner.
Joyce MacKichan Walker spent 10 days visiting, teaching and working with a VIP friendship team this past summer – watch a video filmed during that trip
HERE
. You may have heard her mention her trip in a sermon or prayer. Liz Heinzel-Nelson, the director of VIP, introduced this program in an adult education class last winter and we hope to invite her again this year.