Virtual Event. Tangible Impact.
---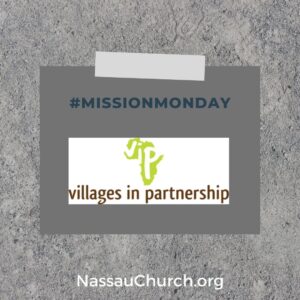 Villages in Partnership's annual Water Walk raises funds for clean water, health, and sanitation for our neighbors in 26 remote villages of Malawi, Africa. Your gifts support sustainable development projects, impacting over 21,000 lives.
Villages in Partnership (VIP) is Nassau Church's mission partner working in Malawi, Africa, to fight extreme poverty in rural villages. VIP's signature event, the Water Walk, will be conducted virtually on Saturday, May 22. Funds raised through this event will help to drill wells for clean water and build hand-washing stations in public spaces to reduce disease and improve the quality of life. Attend the Live Stream event, 7-8:30 p.m. on Saturday, May 22 at villagesinpartnership.org to learn more about our mission partner and VIP's life-changing ministry.
Also recommended the video "Transformational Travel: Lessons from Malawi" on our Adult Education Videos page. Hear from members of Nassau Church reflect on experiencing life together with our brothers and sisters living in the materially impoverished but spiritually rich villages of Malawi.
---
Learn more and donate to Nassau's Team here:
To join the Nassau Team, contact Liz Beasley (email).
---
Follow #MissionMonday on our social media platforms to hear about how, with your help, Nassau Presbyterian Church is supporting others in our town, our state, and across the world.