RAINDATE PLANS
Due to the weather expected the weekend of July 17-18, plans have been pushed forward one week.
Sunday, July 25 – 1:00-2:30 p.m.
The United Christian Church of Levittown invites Princeton friends to join for Mandela Day on Sunday, July 25. Participate in the international unity walk and/or financially support access to quality education in South African preschools.
---
What is Mandela Day?
Honoring the legacy of former South African president Nelson Mandela, his July 18th birthday is an annual occasion to focus on the ability and responsibility we all have to change the world for the better!
International Walk in Unity
Join us for a 1 mile meditation walk to inspire and empower ourselves. Simultaneous walks in other countries will remind us of our connection as global citizens. Walking facilitates bonding and unity across boundaries.
Event Details
Sunday, July 18th 25th from 1:00pm to 2:30pm
Silver Lake Nature Center Amphitheater, 1306 Bath Rd, Bristol PA
All are invited to worship at 10:30 with United Christian Church, Levittown in the Nature Center Amphitheater and/or bring a lunch and lawn chair to picnic before the walk.
Meditation Topics
Stops along the walk will bring awareness to global social issues.
Embracing Diversity
Climate Change
Pandemic Impact
Early Childhood Education
---
Walk donations are welcome and help to support Adopt A South African Preschool (ASAP). To learn more visit https://www.adoptasouthafricanpreschool.org/
South Africa has three priorities: "Education, Education, Education."
-Nelson Mandela
Our mission is to fund the training and resources for preschool education, enabling South African children below the poverty line to succeed in school and in life.
How You Can Help
Individuals, companies, organizations, and churches can donate:
$10 funds one educational toy
$75 funds one Play and Learn (PAL) kit of seven educational toys and resources
$750 funds ten different PAL kits for four months of curriculum. Toy Libraries need multiple sets.
$7,500 provides seed funding for a new Preschool hub to include a robust Toy Library and training center. ASAP helps caregivers who currently offer daycare in overcrowded apartments access mentoring and resources. Many will get certified in Early Childhood Education as they borrow educational toys, follow a curriculum, and learn to track the critical developmental milestones of preschoolers. Through ASAP, countless children who have never held a toy before can now learn through play.
Ways to Donate
Support Adopt A South African Preschool
Use your phone's camera to scan the QR code below: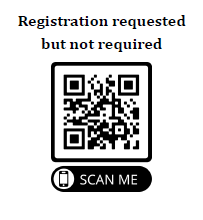 Or visit: https://givebutter.com/adoptasouthafricanpreschool
---