Bus Trip to the Cloisters Museum with Karlfried Froehlich
Saturday, June 15
8:00 a.m. – 4:30 p.m.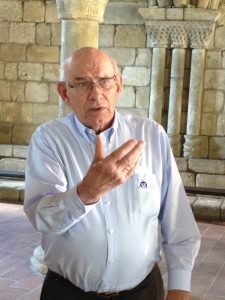 On Saturday June 15, Karlfried Froehlich will lead a tour of highlights of The Cloisters Museum, located in Upper Manhattan. A chartered bus will leave from Princeton Shopping Center – where you may park and pick up something for breakfast on the bus.
After the tour, we will head to a restaurant for lunch. A prix fixe menu from which to choose will be available in early June. Limited spaces are available. To reserve yours contact Lauren Yeh (, 609-924-0103 x106) in the church office by Wednesday, May 29. Payment will be due by Wednesday, June 5.
Fees, per person:
Chartered Bus: $45.00
Museum Entrance:

Adult $20.00
Senior $17.00
Student (with ID) $14.00
Metropolitan Museum of Art Members – Free
(with your membership card)

Lunch: to be determined