Lectio Divina with Ignatius of Loyola
St. Benedict introduced the church to a rich form of Scripture meditation called lectio divina, but Ignatius of Loyola in the 16th C. added imaginative depth to the practice, which we would like to share with you. Come join us for guided meditations around various passages that invite you to see, hear, taste, touch and smell the sights and sounds of Scripture.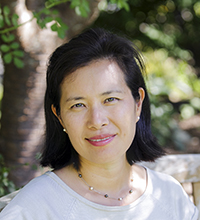 Bo Karen Lee is associate professor of spiritual theology and Christian formation at Princeton Theological Seminary. Before joining Princeton faculty, she taught at Loyola College in Baltimore, Maryland, where she developed courses with a vibrant service-learning component for students to work at shelters for women recovering from drug addiction and sex trafficking. She now enjoys teaching classes on prayer for the Spirituality and Mission Program at Princeton Seminary, in addition to taking students on retreats and hosting meditative walks along nature trails.
---
May 2, 2021 | Part 2
---
April 25, 2021 | Part 1