We view mission trips through the lens of relationship. We hope to extend the love of Jesus Christ to our neighbors, but also to receive that love from our neighbors. Mission trips are about building bridges, erasing inequalities, fostering long-term friendships, and participating in God's ongoing, incarnational mission in the world today.
---
Youth Mission Trips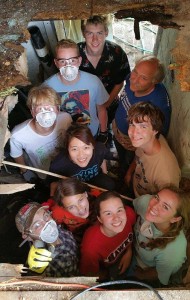 For many years Nassau Presbyterian Church has been taking groups of teenagers and adults on short-term mission trips.
These trips serve many purposes:
serving God by serving the needs of others
teaching participants how to live out our faith through hardship
experiencing other cultures
building Christ-centered relationships and worldviews
experiencing hard work, hearty laughter, and immersion in a life of faith
See the Youth Ministry Summer Trips page for upcoming youth mission trips.
---
Family Service Trips to Parramos, Guatemala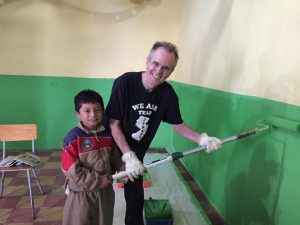 Nassau Presbyterian Church and the Latin American Task Force of Princeton first sponsored a nine-day service trip to Parramos, a rural village in Guatemala's central highlands, in July 2002. We have made the trip frequently since then and the relationship has grown into the Princeton-Parramos Partnership. Learn more about the Parnership under the Mission Groups and Initatives page and watch for upcoming trips to Guatemala under News and Events or contact Jonathan Holmquist (Email Jonathan Holmquist).