Feed Your Mind and Your Heart Will Follow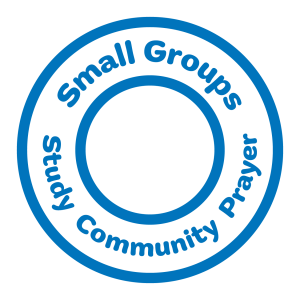 Offering an opportunity for fellowship and love in a world ever more in need of the Kingdom of Heaven, Small Groups return to Nassau this October with a wide range of themes.
What good is your faith when you are too afraid to read the news?
How are American Creation myths relevant in an election year?
What do we have to do with white privilege?
What can we do about the New Jim Crow?
How did six women change the world of the New Testament?
Overwhelmed by it all? Pick up your coloring book or learn how to photograph what you care about.
Groups meet weekly for six to ten weeks. Sign up on My Nassau above or during Fellowship. Books are available for purchase in the church office during regular business hours or during Fellowship.
---
Available Small Groups
---
While the PDF includes all of the Fall 2016 offerings, the small groups listed below are the ones with spaces available.
---
Following Jesus in a Culture of Fear, by Scott Bader-Saye
Sundays, 9:15-10:30AM 9/25-11/27 (new members are always welcome)
Room 202, Nassau Presbyterian Church
Linda & John Gilmore, and Keith Mertz, leaders
Linda and John Gilmore, and Keith Mertz, have participated in and led small groups for many years. Linda is the Business Administrator at Nassau Church. John is senior vice president, chief operating officer, and treasurer of Princeton Theological Seminary. Keith Mertz is an engineer for Lockheed Martin.
The American Creation Myth (reading A Mercy, by Toni Morrison)
Sundays, 12:15-1:45PM 10/2-11/20 (BYO-Lunch)
Room 202, Nassau Presbyterian Church
Melissa Martin, leader
Melissa Martin is a third-year student at Princeton Theological seminary and an Adult Education intern at Nassau. She also works in the church office as the Administrative Assistant for Pastoral Care. Between her many responsibilities, she loves to sneak in a good novel, because she finds that in those books her big theological questions are explored in a refreshingly human way.
The New Jim Crow: Mass Incarceration in the Age of Colorblindness,  by Michelle Alexander
Tuesdays, 7:00-8:30PM 10/4-11/15

Shenk Home, Princeton Junction
Jonathan Shenk, leader
Jonathan Shenk is a member of the New Brunswick Presbytery's Mass Incarceration Task Force which seeks to educate and engage member congregations to bring healing to a destructive system. He is also a member of the Princeton/Trenton chapter of the Campaign to End the New Jim Crow and has served as a volunteer prison chaplain.
Enriching Our Faith with Calm and Color
Wednesdays, 10:00-11:30AM 10/5-11/9
Conference Room, Nassau Presbyterian Church
Lauren J. McFeaters, leader
Lauren McFeaters is an Associate Pastor at Nassau and a lover of all things faith-filled, mindful, and visual. Lauren is working on a pastoral project integrating the powerful balance and restoration found in Celtic crosses and pattern.
Do What You Have the Power to Do: Studies of Six New Testament Women, by Helen Bruch Pearson
Thursdays, 9:30-11:00AM 10/6-11/17
Music Room, Nassau Presbyterian Church
Joyce MacKichan Walker & Kristie Finley, leaders
Joyce MacKichan Walker is the Minister of Education at Nassau. Kristie Finley is the pastor of Abundant Grace Dinner Church, a PC(USA) 1001 New Worshiping Communities, and the project coordinator for the Confirmation Project, a Lilly Endowment funded grant studying confirmation across five Protestant denominations.
The Sacred Art of (Your) Photography
Thursdays, 7:30-9:00PM 10/6-11/10
Conference Room, Nassau Presbyterian Church
Ned Walthall, leader
Ned Walthall has been a member of Nassau Church since 1987 and is the geeky guy you see taking pictures at coffee hour.