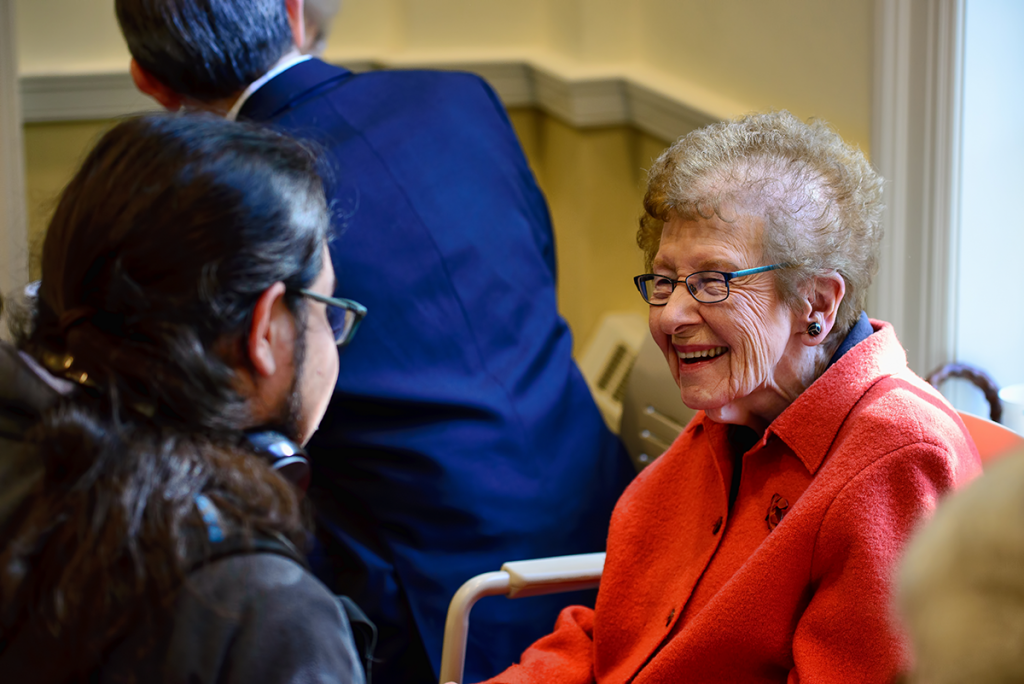 Senior adults participate in a rich life of worship and fellowship at Nassau. Learn more below about fellowship and community in the church and watch for upcoming events in these places:
A Senior Adult Fellowship Luncheon is held throughout the year on Sundays after worship and the church also assists seniors in getting to and from worship. Bus service to Sunday worship runs year-round from local retirement communities. See our schedule below. Our building, parking lot, worship services, and events are accessible. To learn more about our mobility, hearing, and sight assistance visit the Access Nassau page.
We look forward to seeing you soon!
Lauren J. McFeaters
Associate Pastor
609-924-0103
Email Lauren McFeaters
---
Sunday Bus Service
Stay tuned for new information on our Sunday morning bus transportation.
---
Community and Care
Senior adults are encouraged to get involved with the educational and fellowship opportunities in our Adult Education program of Sunday classes, small groups, Bible studies, and fellowship groups. Barbara Happer's Walking Group is especially geared for senior adults. Contact Barb: " class="broken_link">
Senior adults are also invited to learn more about our pastoral care ministries and prayer chain via the links below.
The Jewel Leback Deacon Library, located in the room to the right of the Sanctuary, is home to a variety of helpful and inspiring resources including the subjects of health and well-being, grief and bereavement, prayer and spiritual care, aging and the life cycle, and much more.
---
Local Resources
The Princeton Senior Resource Center (PSRC) is one of Princeton's best assets for advocacy care. They exist to empower older adults in the diverse Princeton community to make informed choices and live healthy lives. PSRC offers affordable services, programs and opportunities that support educate and engage older individuals, their families and caregivers. They provide social services, support groups, health and fitness, arts and education and volunteer opportunities.
609-924-7108