Questioning Jesus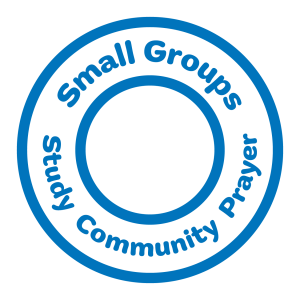 During Lent this year we will explore the questions people put to Jesus while he is on the way to Jerusalem (Luke 9:51-19:28). Small Groups are available Sunday through Thursday nights, then join us Sunday mornings for Adult Education and Worship for further perspectives on these same passages.
Be linked in for Lent.
In the Gospel of Luke the evangelist gives us a rich and lengthy account of Jesus and his disciples making their way to Jerusalem for the Passover celebration, during which Jesus will be arrested and crucified. One of the recurring themes of this so-called "travel narrative" is Jesus responding to questions that are put to him by various figures in the story–his disciples, members of the crowd that is often gathered around him, and even his dear friends.
Small Groups will focus on these texts in a way that encourages participants to reflect deeply and personally upon them and even to wrestle with them. The goal is to engage the text each week in a way that shapes and nurtures our own faith in the safe, welcoming context of a small group. How does Jesus respond to hard questions from his community? Come learn the questions, wrestle with the answers and build relationships in our community.
---
Sign Up
Sign up in Fellowship beginning Sunday, February 17, or online beginning Tuesday, February 19.
Beginning Sunday, February 24, Participant Guides will be available for pick up in Fellowship on Sunday morning or in the church office during regular business hours. Or download the file here: Small Group Study Guide Lent 2019 (pdf)
---
Available Small Groups
Groups meet weekly for six weeks unless otherwise noted. The small groups with spaces available are listed below.
Complete catalogue: 2019 Lent Small Groups (pdf)
---
Sundays, Mar. 3 – Apr. 7, 6:00-7:30 p.m.
Room 202, Nassau Presbyterian Church
Mani Pulimood, leader
Mani has been worshiping at Nassau Church for the last 10 years with his wife, Monisha, and two sons, Nikhil and Philip. He has authored a book, Spiritual Dimensions–Musings on Life and Faith. One of his favorite ministries is online evangelism. You can find him on Twitter: @ManiPulimood
---
Tuesdays, Mar. 5 – Apr. 9, 7:00-8:30 p.m.

Seminar Room 1060, Princeton Theological Seminary Library (25 Library Place, Princeton)
Cynthia & Jim Moorhead, leaders
Cynthia, a long time member of Nassau church, has taught 3 and 4 year olds for many years in both the Dietrich Johnson Nursery School and on Sunday morning during the church school hour. She is a mother and a grandmother.
Jim, an ordained minister, is also a long time participant in the life of Nassau. Now retired, he taught American church history at Princeton Seminary.
---
Tuesdays, Mar. 5 – Apr. 9, 7:00-8:30 p.m.
Hage Home, Princeton
Jade Hage, leader
Jade has been grateful to call Princeton her home for the past year and a half. During the week she spends her days teaching the greatest hits of English literature at Princeton International School of Math and Science, and on Sunday mornings you can find her in the choir loft. Participating in small groups has helped shape Nassau as Jade's home away from home, and she is thrilled to be taking on a new role as facilitator.
---
Thursdays, Mar. 7 – Apr. 11, 7:30-9:00 p.m.
Seminar Room 1060, Princeton Theological Seminary Library (25 Library Place, Princeton)
John Parker & Jeff Kuhn, leaders
John is a writer by trade and a long-time member and current Ruling Elder of Nassau Church. He is grateful for the witness of Nassau Presbyterian Church to the eternal word of God and for the mission of this church to the community and the world.
Jeff is a deacon and has been a member of Nassau Church since 2008. After having participated in a number of small groups, this is his first time as a co-leader.
---
Thursdays, Mar. 7 – Apr. 11, 7:30-9:00 p.m.
Conference Room, Nassau Presbyterian Church
PHOTOGRAPHING QUESTIONS
Ned Walthall, leader
This Spring Sacred Art will use photography to imagine how the questions posed to Jesus in Luke and his responses to them impact our own lives. There will be a field trip, a movie night, and other larks.
No special equipment or skill is required: only imagination and a willingness to have some fun.
Ned has been a member of Nassau Church since 1987. He is a Deacon and has led these small groups on the Sacred Art of Photography since 2016.
---