Our ongoing relationship strives to support Mr. Rountree, a successfully returning citizen after 23 years of incarceration.
After months of searching to find a replacement for temporary housing, an apartment was located.
NPC congregation met the challenge by donating items and $1,818 in cash to equip this apartment.
Mr. Rountree moved into his newly furnished apartment in early December.
---
A Letter from M.J. Rountree
December 2016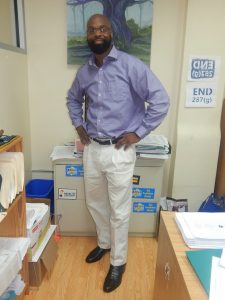 Dear Nassau Presbyterian Church:
Today I went to work and returned to my new apartment; I am experiencing freedom in a real way. NPC members should know that the donated gifts leave me nearly speechless. Thank you from the deepest inner place of my being for giving me the opportunity to experience and enjoy life.
"Thank you" is not enough, but it's all that I can say. I dearly appreciate everyone's contributions, attempts, gestures, acts, generosity, and hospitality.  Thank you – every single one.
Marshall Justice Rountree
---