Come meet the next generation of leaders for the church and academy. We are excited to introduce three seminary students on three distinct educational paths. Learn how they are combining their unique skills and background with their training at Princeton Theological Seminary to become our pastors, professors, and Christian leaders.
Audio recordings will be posted below each class description.
---
Current Covid Protocols for Adult Education
Our presenters are fully vaccinated and will comply with our testing protocol for worship leaders. Social distancing will apply in the Assembly Room with seating limited to 40 and masking inside the building will continue.
---
September 26 | William Stell
Evangelicalism and Homosexuality: Revisiting the History
Many people assume that more or less all evangelicals have held the same antigay positions throughout their movement's history. This class will explore how American evangelicals' discourse on homosexuality has changed over time and will narrate the history of a small group of evangelical gay activists in the 1970s and 1980s. The work of these activists helped to spark an evangelical antigay backlash, which in turn helped to generate today's assumptions about evangelicalism and homosexuality.
---
---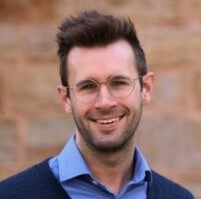 Rev. William Stell is a Ph.D. candidate in the Department of Religion at Princeton University. He is also an ordained minister in the United Church of Christ and previously served as the pastor of First Presbyterian Church in Bordentown.
---
October 3 | Chauncey Handy
Everyone is an Ethnic Reader: Ethnicity and Old Testament Interpretation
Rev. Chauncey Diego Francisco Handy is a Chicano Teaching Elder in the PC(USA) and PhD Student in Old Testament at Princeton Theological Seminary. Come and explore how his research in the Old Testament sheds light on how our ethnic backgrounds and diverse heritages shape the ways we read our Bibles.
---
---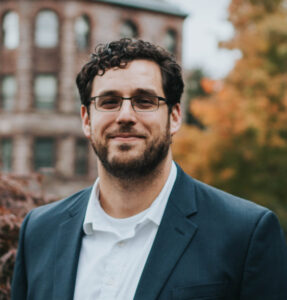 Chauncey Handy was born and raised in the Pacific Northwest where he learned to love the outdoors. When he's not living with his computer in a tunnel of books, he enjoys cooking, kung fu, and enjoying time with his friends and family. He and his wife Cate have a little girl named Clara who just turned a year old.
---
October 10 | Kamaria Byrd-McAllister
 Making it Matter on the Ground!
Learn about the seminary journey of Princeton Theological Seminary Senior, Kamaria Byrd-McAllister and how she is transforming the lessons of the ivory tower and making them matter on the ground. Join us in exploring the ways in which seminary is helping her to have a more impactful ministry in her church and community.
---
---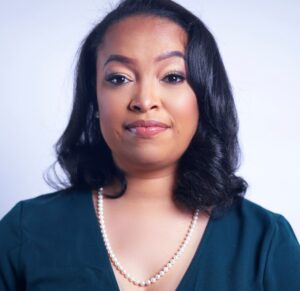 Kamaria Byrd-McAllister has been elected for ordination in the African Methodist Episcopal Church (AMEC) and serves with her husband at Heard AME church in Roselle, NJ. She is currently in the MDiv/MSW program at PTS and Rutgers University. Prior to attending seminary she was a counselor for children and youth with emotional and behavioral challenges.
---