Creating Stability in Times of Crisis
---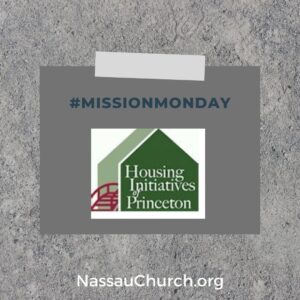 Housing Initiatives of Princeton (HIP) champions housing security in Mercer Country. Since 2004, HIP has been helping low-income families avoid homelessness by providing service-enriched transitional housing and rental assistance programs. HIP is one of the leading organizations of the Princeton Stability Housing Coalition, of which Nassau is a part.
---
Housing Initiatives of Princeton provides transitional housing coupled with supportive services for up to 24 months; provides temporary rental assistance – including arrears, first month's rent or security deposit – to enable low-income families to retain existing housing or acquire affordable housing; through the Housing Stability Coalition raises awareness of insufficient housing options and challenges facing the working poor; and provides wrap around services for families dealing with housing issues while more permanent solutions are sought.
---
Follow #MissionMonday on our social media platforms to hear about how, with your help, Nassau Presbyterian Church is supporting others in our town, our state, and across the world.