Advent in…
From the Annunciation to the Alleluias, Advent is a season of Anticipation. In music, art, movement and speech, we look forward to the birth of Christ. Come, Lord Jesus!
---
Audio recordings will be posted below each class description.
---
Current Covid Protocols for Adult Education
Our presenters are fully vaccinated and will comply with our testing protocol for worship leaders. Social distancing will apply in the Assembly Room with seating limited to 40 and masking inside the building will continue.
---
November 28 | Elizabeth Steel
Advent in Pictures: Joy and Gladness
Joy is a central theme to the Advent narrative. We will explore the concept of "joy" in visual art and usher in the season by reflecting on how we are called to express joy in our own lives. By encountering a variety of different works, we will discern how we can be open to receiving and sharing God's "joy and gladness" this season.
---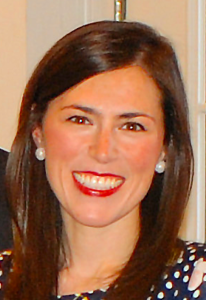 Elizabeth Steel is a fourth year student at Princeton Theological Seminary earning her MDiv and MA in Christian Education and Formation. With BA in Art History at the University of Virginia, she is exploring the capacity that art holds for theological reflection and formation, including an internship at the Princeton University Art Museum. She grew up in McLean, Virginia and didn't know anybody could be anything other than Presbyterian until high school.
---
December 5 | Paul Rorem
Advent in Song: Pandemic Hymnody
"Wake, Awake, for Night is Flying" may be an Advent hymn, but not in the modern sense.  It has more to do with the plague than with Christmas. And "How Brightly Beams the Morning Star" (How Fair, How Bright the Morning Star) may sound like it refers to the Epiphany star the Wise Men saw, but it doesn't! These two hymns, ("Wachet auf" and "Wie schoen leuchtet der Morgenstern") appended in tandem to a big book by Philipp Nicolai (1556-1608) and later favorites of J. S. Bach and F. Mendelssohn, became known as the King and Queen of German Chorales.
---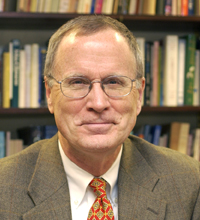 Paul Rorem is Princeton Theological Seminary's Warfield Professor Emeritus of Ecclesiastical History, a title he now shares with his own doctor-father Karlfried Froehlich.  His courses covered St. Augustine, mysticism, women writers, and hymn texts as windows into church history in general.
---
December 12 | Annalise Hume
---
Advent in Motion: The Word Became Flesh
During Advent, we turn our attention to the coming of our Incarnated Christ, the Word made Flesh. By also tuning in to our own bodily experiences, we can freshly experience the season this year. Together we will consider how and why embodied spiritual practices can enliven our faith. Then we will get up and play with a bit of movement for ourselves. All bodies are welcome!
---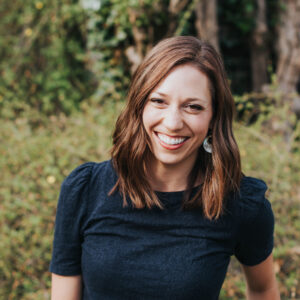 Annalise Hume is a passionate, creative, down-to-earth Spiritual Director who loves listening and asking questions to help others recognize the movement of God in their life. She has a BFA in Dance from the University of Minnesota as well as an MDiv and MA in Christian Education from Princeton Theological Seminary.  In her spare time, you will find her playing with her toddler, watching Princeton tennis matches, and dreaming up her next trip.
---
December 19 | Michael Morgan
Advent in Speech: Good Tidings of Great Joy
Join us as we explore and hear Luke 2:8-10 as if for the first time. What tools do orators use to highlight meaning and story in scripture? Through these tools we will discover the patterns, contradictions, and hidden gems in a passage we know (almost) too well.
---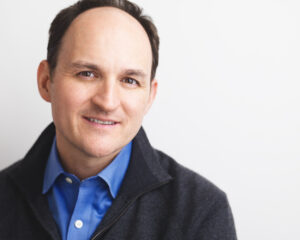 Michael Dean Morgan and family (Shana, Dean, and Avery) joined Nassau Church in 2013. Michael is a professional actor, head of Voice and Speech at Rowan University, and a longtime adjunct professor of Speech Communication at Princeton Theological Seminary.
---