November 26 – December 17, 2023
9:30 a.m. | Assembly Room
Pictures of the Nativity, hymns that have been sung for generations, and stories we know from memory all prepare us for the coming of our Lord at Christmas. This season, come learn how what we see, hear and sing combines into a rich theology of the incarnation.
---
Audio recordings will be posted below each class description.
---
November 26 & December 3 | Paul Rorem
A Pair of Classic American Hymns
"Blessed Assurance" by Fanny Crosby (1820–1915) reflects nineteenth-century American revivalism. It is personal testimony: "This is my story, this is my song." "God of Grace and God of Glory" by Harry Emerson Fosdick (1878–1969) reflects the early twentieth-century American Social Gospel. It calls for societal transformation: "Cure your children's warring madness; … rich in things and poor in soul." These hymns may seem to have quite different and unrelated concerns. But they are closely linked, both historically through Walter Rauschenbusch (1861–1918) and thematically. As Fosdick said, "personal and social Christianity are … one gospel indivisible."
Nov. 26
Dec. 3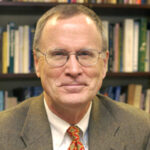 Paul Rorem is Princeton Theological Seminary's Benjamin B. Warfield Professor of Medieval Church History Emeritus. An ordained Lutheran minister, his courses featured medieval women, mysticism, and hymn texts as a way to engage church history. His Singing Church History: Introducing the Christian Story Through Hymn Texts will be published by Fortress Press in April 2024.
---
December 10 | Karlfried Froehlich
Christmas Art in Florence
Shall we travel to Florence, Italy for the holidays? Christmas art and its theological roots in the City of Flowers and  Light is an almost inexhaustible topic across many centuries. Since Florence was the birthplace of the cultural and religious movement we call the "Renaissance," we will concentrate on that era and explore Christmas themes in the work of some well-known artists of the 14th and 15th centuries whose lives were lived in the historical shadow of the Florentine Republic: Giotto di Bondone, Tommaso Masaccio, Lorenzo Ghiberti, Fra Angelico, Hugo von der Goes, Domenico Ghirlandaio, Benozzo Gozzoli, Sandro Boticelli.

Karlfried Froehlich, a native of Saxony, Germany, moved to the United States in 1964, taught at Drew University and, from 1968 to 1992, at Princeton Theological Seminary, where he held the Benjamin B. Warfield chair in church history. Karlfried is an active member of the Lutheran Church (ELCA). His scholarly interests include the history of Christian art and the history of biblical interpretation, a field to which he has contributed significantly through his teaching and writing.
---
December 17 | Maria LoBiondo
Where Love Is, God Is by Leo Tolstoy
Join storyteller Maria LoBiondo for an oral rendition of "Where God Is, Love Is" (also known by the title "What Men Live By"), Russian author Leo Tolstoy's short story in which love of God and neighbor as presented in Matthew 25:35-40 shines through the experiences of Martin the cobbler.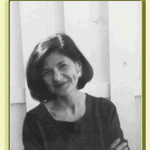 Maria LoBiondo believes that a story is a heart-to-heart gift shared between teller and listener. She began practicing the oral tradition of storytelling when expecting her second child; her daughter is now 29 years old. In that time, she has shared stories at Princeton's Littlebrook School and the Princeton Montessori School, at the Catholic Community of St. Charles Borromeo in Montgomery Township, at the Princeton Public Library, and at the New Jersey Storytelling Festival, among other venues. A former reporter and editor for The Princeton Packet, she recently retired from the staff of Princeton University's Office of Advancement Communications.
---
December 24 | Jason Oosting
Art of Advent
In 2020 Jason Oosting, former member of Nassau Church, recorded this four-part adult education series for us. We are pleased to bring it to your attention again this year.
---
---