In cooperation with the Adult Education Committee of Nassau Presbyterian Church, the Mass Incarceration Task Force presents:
After Incarceration: Bending the Moral Arc Toward Justice in the season of Juneteenth
In the season of Juneteenth this year we will hear from survivors who are now thrivers. As they work to bring justice to a system in need of reform three speakers will share their stories and, to round out the series, those taking part in the Bending the Moral Arc series will provide an update on their progress. Through activism, education, trauma treatment and community involvement our teachers this month will show us ways we can respond to mass incarceration through action in our communities.
---
June 5 | 11:15am, Assembly Room
The Necessity of Prison and Reentry Education
Come learn how the presence of educational resources within the correctional system not only changes the lives of the ones directly impacted by incarceration but the people those individuals encounter on a day to day basis. College classrooms on the inside can be a direct bridge to a university education on the outside.
---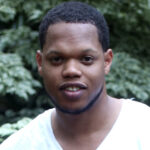 Een Jabriel is currently acting as the Regional Manager for The Petey Greene Program of NJ. He is responsible for recruiting and training college students and community volunteers to go inside of state and federal correctional facilities to tutor incarcerated students. Jabriel has been directly impacted by the criminal justice system and was able to take advantage of prison education through NJ STEP. This experience later led to his graduation from Rutgers University in 2016.
---
June 12 | 9:00am, Assembly Room (note change in time this week only)
Mass Incarceration and People of Color: Trauma In, Trauma Out
Exploring the dynamics of mass incarceration, the trauma it has disproportionately inflicted on People of Color and how that reconciles with the Word of God.
---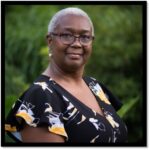 Kimme Carlos is the CEO and Founder of Kimme Carlos Motivational Consulting LLC., Co-Founder and Lead Facilitator of Sister Wellness Retreats: Healing Spaces for Black Women, and author of The Window of Grace: Living in Recovery through Christian Faith.  She is a graduate of Regent University with a Bachelor of Arts in Religious Studies and a minor in Psychology.  Carlos is the proud daughter of Dr. John W. Carlos, 1968 Olympian and civil rights activist, mother of two children, six grandchildren and lives in Pennsylvania.  
---
June 19 | 11:15am, Assembly Room
Transformative Justice: Helping the formerly incarcerated find their way home
Antonne Henshaw is Director of the Transformative Justice Initiative, a non-profit community service organization that helps formerly incarcerated people enter society. He will share his own experience with incarceration, his return to Camden, New Jersey and how the experience shaped his important work today.
---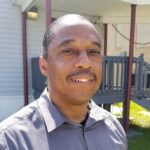 Antonne Henshaw is a Rutgers Camden School of Criminal Justice Graduate School Student, Executive Director of CANDO (Camden African Neighborhood Development Organization), Community Organizer, and founding member of the NJSTEP (New Jersey Scholarship and Transformative Education in Prison) program. Henshaw has dedicated himself to eradicating mass incarceration and changing legislation to end the structural violence that disproportionately threatens the health of our Black and Brown communities.
---
June 26 | 11:15am, Assembly Room
Bending the Moral Arc: a partnership between Witherspoon Street and Nassau Presbyterian Churches

Following the death of George Floyd, groups of deeply concerned members from Nassau and Witherspoon Street Presbyterian Churches decided to meet weekly to talk openly about race and social justice. This month we are celebrating the two year anniversary of the Bending the Moral Arc Courageous Conversations.
Members from both congregations will share this joint and transformational journey.
---
Find out more and download the resources online:

Bending the Moral Arc Webinar & Resources