April 16-30, 2023
9:30 a.m. | Assembly Room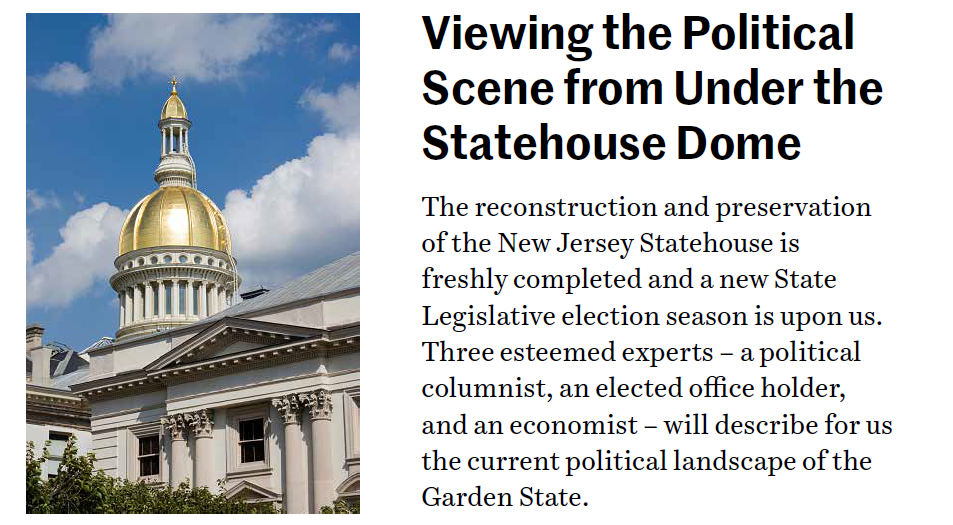 ---
Audio recordings will be posted below each class description.
---
April 16
Charles Stile
Political Columnist, The Bergen Record
What are the issues that are dominating New Jersey state news today? Let's hear from a Princeton resident and veteran political reporter with a deep institutional knowledge of state and local politics to help us understand where our state government has been and where it may be going.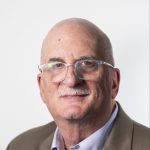 Charles Stile is a veteran political columnist for The Bergen Record/ Northjersey.com. As a graduate of The College of New Jersey, Stile began his career at the Sentinel-Ledger of Ocean City before joining the The Princeton Packet in August 1983, and The Times (Trenton) a year later, covering city hall and urban issues, moving to the Record in 2000 and becoming the paper's full-time political columnist in 2007. He has received numerous journalism awards, including the 2018 Silurian's Merit Award (NY Press Club) for columns on Chris Christie, and has appeared on MSNBC, the Rachel Maddow Show, and CNN during last fall's midterms. He and his wife, storyteller Maria LoBiondo, are the parents of two grown children.
---
April 23
Andrew Zwicker
NJ State Senator, 16th District
Senator Andrew Zwicker is a physicist and a member of the New Jersey Senate representing Central NJ's 16th Legislative District. He serves on the Budget and Appropriations, Higher Education, Labor, and Military and Veterans' Affairs committees. A lifelong New Jersey resident, he is head of Communications and Public Outreach at Princeton University's Plasma Physics Laboratory. Sen. Zwicker will illuminate important legislation recently signed into law by Governor Murphy, and let us know of issues and bills that he anticipates the legislature will address in the near future.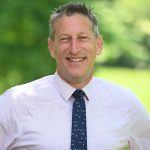 Andrew Zwicker was raised in Englewood, NJ where his love of learning and passion for science came from his mother, a public school English teacher, and father, a chemical engineer. Andrew earned a bachelor's degree in physics from Bard College and a master's and Ph.D. in physics from Johns Hopkins University. Andrew and his wife Barbara, an elementary school educator, raised three children and one pitbull-boxer mix named Rocky.
---
April 30
Tim Sullivan
CEO, NJ Economic Development Authority
What is the state's strategy for building strong communities? For sustainable and inclusive economic development? For creating good jobs? How does the State of New Jersey prioritize economic development? And how can our government offices support struggling communities across the state?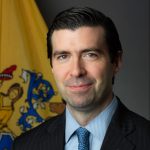 Tim Sullivan became Chief Executive Officer of the New Jersey Economic Development Authority (NJEDA) in February 2018. The NJEDA serves as the State's principal agency for driving economic growth and implementing Governor Murphy's vision for a stronger and fairer New Jersey.
Born and raised in Bergen County, Tim is a graduate of Georgetown University and Bergen Catholic High School.
---