May 7-21, 2023
9:30 a.m. | Assembly Room (unless otherwise noted)
---
Audio recordings will be posted below each class description.
---
May 7
Jesus and the Wild Beasts: Incarnation and the Natural World
Church and world today face a monumental ecological crisis. Is the witness of Scripture ecologically unfriendly as some of its critics charge? Does the incarnation of God's Word in Jesus Christ have significance for the natural world as well as for humanity?
(appologies: the recording begins about 10 minutes in to the presentation)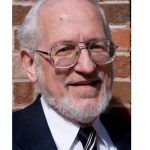 Dan Migliore holds a B.D. from Princeton Theological Seminary and an M.A. and Ph.D. from Princeton University. An ordained Presbyterian minister, , the 4th edition of his Introduction to Christian Theology, Faith Seeking Understanding, was published in April of this year.
---
May 14
God, Time, and Predestination
Does God control the world? Do we have freedom? How is eternity related to time? In this session we'll map the history of theological dilemma and answers. And we'll pose one solution that might just rule them all.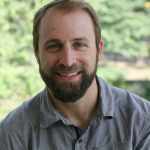 Mark Edwards, author of Christ is Time: The Gospel according to Karl Barth (and the Red Hot Chili Peppers) is an adjunct professor at Princeton Theological Seminary and The College of New Jersey; a Lecturer in the Department of Religion at Princeton University; and Director of Youth Ministry at Nassau Presbyterian Church. He has a PhD in philosophy and theology from Princeton Theological Seminary.
---
May 21
9:00 a.m. | Assembly Room
Art of Faithfulness:
Reflection on a year with our artists
Our 2022 – 2023 program year provided multiple opportunities to engage with art and faith in new ways. Come and hear about the evolution of the Art of Faithfulness at Nassau and engage with our panel of artists as they reflect on the year, providing perspectives of their work at the intersection of art and faith. We hope this discussion will intrigue and energize you to engage with the Art of Faithfulness offerings for 2023 -24, sneak previews will be provided!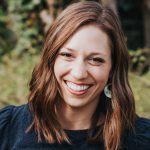 Annalise Hume is a dancer who spends her time teaching, facilitating movement workshops, and offering Spiritual Direction to others with the hope of helping individuals and groups take steps towards wholeness and flourishing. She holds a BFA in Dance from Univ. of Minnesota and MDiv and MA from Princeton Theological Seminary. Her work brings together faith and movement as she invites participants to live out their own faith and purpose.

Roz Anderson Flood serves as a deacon and sings in the Adult Choir; she is a member of the Worship and Arts Committee and is a ruling elder, not currently on the Session. Roz led Poetic Pathways, a small group to explore poetry and how it speaks to faith. This year her group focused on the Creation Story as a foundation. In addition to her other gifts that she brings to Nassau, she is herself a poet.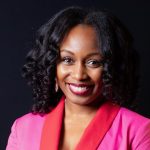 Carmelle Beaugelin is a Haitian-American visual artist based in Princeton, NJ. Her creative focus includes paintings inspired by Afro-Latin Caribbean art styles and Christian spirituality. She is the Founder and Lead Curating Artist at BeauFolio Studio. Carmelle received her Master of Divinity from Princeton Theological Seminary.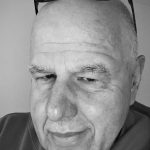 Ned Walthall is a photographer based in Lawrenceville, New Jersey. He received his MFA from the Institute of Art and Design at New England College (formerly the New Hampshire Institute of Art). His work has been shown in galleries throughout the United States and abroad. Ned has led Sacred Art of Photography in our Small Group series since 2015. His group focuses on the intersection of photography and faith, encouraging participants to deepen their faith by exploring the world through their own photography and reflecting on the works presented by others during small group sessions.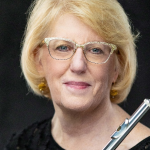 Kim Kleasen is a musician and creative spirit. A long-time member of the Adult Choir and flautist, she sees the creativity each of us possesses as a pathway to deepening faith and purpose. She holds a Bachelor of Music from Michigan State and an MBA and Ed.D. in Organizational Studies. During the pandemic she completed a course of study in spiritual direction at General Theological Seminary where she focused on the arts as a pathway to faithfulness, leading several small groups since 2021. Her study launched the Art of Faithfulness at Nassau, where she is one of its leaders.