---
Nassau-Westminster Partnership

Nassau Presbyterian Church recognizes our profound historical relationship to both the churches and the community of Trenton, even though our respective members and programs have only occasionally intersected. But now all that is changing. Fueled by funds for mission and outreach (raised as part of Nassau's recent capital campaign), we have launched a more vigorous, long-term reciprocal ministry with Westminster Presbyterian Church of Trenton.
This initiative is designed to enable the members of Nassau Church to engage in a wide range of joint ministries with the members of Westminster Church.  In the course of pursuing these ministries together, we anticipate that all concerned will deepen their understanding of, and empathy for, the challenges both communities face that deprive individuals and families of their capacity to thrive as children of God.
If you have interest in expanding your personal mission by being part of the evolution and success of this ministry, please contact either the Rev. Ms. Patti Daley (Email Rev. Daley) or the Rev. Ms. Karen Hernandez-Granzen (Email Rev. Hernandez-Granzen).
---
Nassau-Cetana Partnership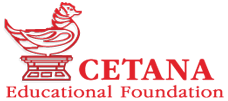 Nassau Presbyterian Church entered into a five-year partnership with Cetana Educational Foundation in 2014. Founded in 1993 by Lois Young, a long-time Nassau Church member, and her siblings, who grew up in Burma (now Myanmar) where their parents served as missionaries, Cetana has sought to provide educational opportunities to the young people of Myanmar since the military, which originally came to power in a 1962 coup, decimated the country's educational system. Originally focused on scholarships that enabled students to study abroad, Cetana now also operates several learning centers (in Yangon, Kyaing Tong, Pathein, and Dawei). The centers provide English language instruction, which is critical for students who want to advance their education and benefit from economic opportunities that have arisen since the democratic reform process began in 2011, as well as critical thinking and career advancement skills.
Nassau's partnership with Cetana includes financial help for capacity-building as well as the establishment of a new Cetana regional learning center. For more information about the partnership, contact Susan Jennings (Email Susan Jennings)
As part of the partnership, congregation members are invited to participate in an annual trip to Myanmar to learn about the country as well as Cetana's work there. There is also an annual book drive for the benefit of the learning centers as well as a small scholarship program that enables church members to sponsor a student's study of English at the learning centers.
---
Nassau-VIP Partnership


Villages in Partnership (VIP) became a mission partner in the fall of 2015. VIP is located in Malawi Africa. Joyce MacKichan Walker, Mission staff, visited Malawi in 2015 and in 2016 Stephanie Patterson visited the villages Nassau supports. The annual Water Walk in the spring welcomes walkers of all ages, and some of Nassau's church school classes raise money for families in Malawi to purchase and raise animals. We invite you to join the Malawi Coordinating Team and become involved in planning ways the congregation can actively engage with our newest mission partner. Please contact Loretta Wells (Email Loretta Wells) with any questions.