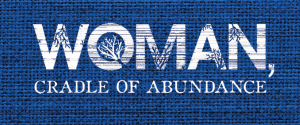 In a September Adult Education class, Elsie McKee shared how Nassau's gift of a roof has helped sustain and grow the work of Woman, Cradle of Abundance (WoCA) as they house people in need and empower women with income-generating skills. Listen here:
Join us in the work of empowering women and girls in the Democratic Republic of Congo! Below is our current list of volunteer opportunities.
Fundraising – help brainstorm on approaches, work on fundraising events
Publicity – ideas and implementation
Website maintenance – help update pictures, events, newsletters, etc
Social media presence – post pictures and write-ups on social media sites to maintain a dynamic presence for WCoA
Grant application writing – combing through potential sources of grant money for appropriate grants and writing the application
The sewing school store – help sell sewing school goods at various school/church events, come up with additional ideas for selling the merchandise and implement them.
Office management – help with general administration, focus to depend on time and interests
Finance/bookkeeping – maintaining records in Quickbooks, also specifically looking for help preparing WCoA and conducting an internal audit of financial records
Run an alternative gifts program at Christmas
Develop/conduct Christian education programs about the Congo for WCoA's church partners
Contact Karen Brown (email) for more details.