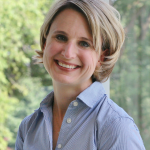 As we prepare to celebrate Corrie with gratitude for her years of service at Nassau Presbyterian Church, we would like to gather your good wishes and memories for her in a memory book.  We will also be collecting financial donations that will be put toward the purchase of a gift certificate for the Berg family to attend a concert of Corrie's choice in their new hometown of Washington D.C.! We look forward to sharing these gifts with her at our all church catered picnic after worship on Sunday, June 4.
Therefore, you are invited to celebrate Corrie in these ways:
Register for the picnic lunch on Sunday, June 4, at 11:00 a.m. here at Nassau Church.
Contribute to the gift certificate to express our thanks for her ministry among us.
Submit your words of thanks and well wishes to Corrie and photographs of Corrie during these years of ministry — contribute to the scrapbook below.
The deadline for each of these is May 25. But don't put it off, do it now.
Thank you,
The Committee to Celebrate Corrie
John Parker, Lisa Pisano, Kate Torrey, Kristin Koop, Ingrid Ladendorf
Questions can be directed to Lauren Yeh (email) in the church office: 609-924-0103 x106.
---
Corrie's Scrapbook
Visual instructions for uploading pictures and/or documents (PDF)