Saturday, January 13, 2024 | 5:00 pm in the Sanctuary
We are so pleased to welcome back Dan + Claudia Zanes this January!  All ages are welcome to share in this interactive, community concert.
In lieu of tickets, we ask that each attendee please bring one of the food items listed below in support of Arm In Arm's Valentines for Food Drive. We hope to fill the pews and pack the pantry!
About this Concert:
Grammy Award-winner Dan Zanes, and Haitian American jazz vocalist Claudia Zanes, perform a mix of old and new songs from near and far in a style that's been called "All-Ages Social Music." In other words, when they perform, it's a party! The music is homespun, joyful, sophisticated and artful. Claudia is a board-certified Music Therapist. Her background has given the pair additional ways to make meaningful community connections and reach a diverse audience.
Shopping List:
Canned low-fructose fruit
Canned low-sodium vegetables
Canned tuna, salmon, chicken, or chili
Canned beans or 1 lb. bag of dried beans
No glass containers, please. Be sure to check expiration dates. Monetary donations to Arm in Arm will also be accepted.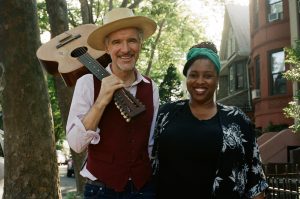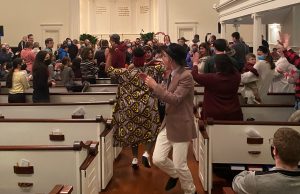 More videos from Dan + Claudia:
---


---