---
On Life's Journey
---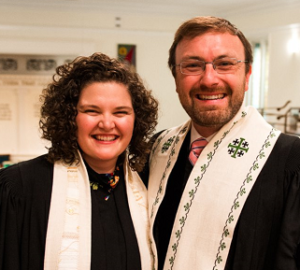 Princeton Presbyterians of the Westminster Foundation is a non-profit organization committed to the faithful discipleship of undergraduate and graduate students in Princeton. Andrew & Len Scales have been serving as the Presbyterian Chaplains at Princeton University and Executive Co-Directors of the Westminster Foundation for the last five years. In their role, they also serve as adjunct pastors at Nassau Presbyterian. Nassau is a long-term partner of the Westminster Foundation and continues to make the ministry of Princeton Presbyterians possible.
Over three weeks in May, hear from current students and young alumni about their connections with Princeton Presbyterians and the impact of faith on their vocational paths. We travel together "On Life's Journey."
For more information about Princeton Presbyterians visit princetonpresbys.org.
---
---