January 8 – 29, 2023
9:30 a.m. | Assembly Room (9:15 a.m. for breakfast snacks)
All lives have twists and turns. All lives have ups and downs. All lives see signs of grace.
Our tradition of intergenerational classes in the month of January returns.  Middle School, High School, and Adults of all ages are invited to breakfast with members of our community as they share stories of God's surprising faithfulness in their lives.
---
Audio recordings will be posted below each class description.
---
January 8
John Parker
Associate Director of Medical Writing, Bracco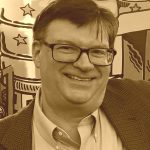 John is a spouse, parent of three grown children, teacher, writer, and child of God (not necessarily in that order). At Nassau, he has been an Elder, Deacon, youth leader, and church school teacher. By profession, he is a director of medical writing for a Milan-based pharma company. He is grateful for the sustaining witness to the gospel provided by Nassau Church.
---
January 15
Theresa Thames
Associate Dean of Religious Life and the Chapel, Princeton University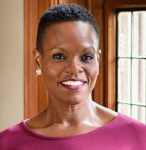 An ordained Elder in the United Methodist Church, Theresa is a graduate of Howard University, Duke University Divinity School, and Wesley Theological Seminary. She is passionate about the intersections of theology, gender, organizational development, and social justice. She is a challenging preacher, thoughtful theologian, certified yoga teacher, wife, dog mom, and devoted friend. Dean Thames is a lover of life and a music connoisseur who prioritizes self-care and believes that freedom is not optional, rest is her strength, and radical joy is her resistance. She is involved with the Princeton community through student engagement, pastoral care, overseeing religious programs, and regularly preaching at the University Chapel.
---
January 22
Hannah Davis Millson
Project Coordinator, Employment and Business Services at AHRC, New York City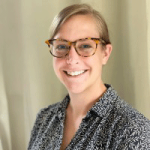 At AHRC (Advocacy, Humanity, Re-imagination, Change) NYC, a large nonprofit organization serving people with intellectual and developmental disabilities in the New York area, Hannah focuses on projects spanning employment, education, and faith and spirituality. She has also developed the Partnership for Inclusive Internships in collaboration with NYC City government to facilitate a pathway to employment for people with disabilities in civil service roles. Prior to joining AHRC NYC, Hannah taught for 5 years as a special education teacher, specializing in adaptive and vocational skills.
Listen to the PCUSA podcast that Hannah mentions in her talk: A Matter of Faith (link).
---
January 29
Michele Minter
Vice Provost for Institutional Equity and Diversity, Princeton University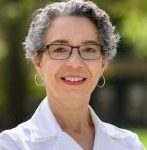 In this role, Michele oversees the University's initiatives focused on diversity, inclusion and access for all campus populations and serves as chief compliance officer for Affirmative Action and Equal Opportunity, Title IX and the Americans with Disabilities Act. From 2008 to 2011, she served as vice president for development at the College Board, where she led fundraising and strategic initiatives focused on educational policy. She is an ordained elder and deacon at the Witherspoon Street Presbyterian Church, a trustee of the Princeton Theological Seminary and the Westminster Foundation/Princeton Presbyterians, a director of the New Covenant Trust Company, and a former trustee of the Presbyterian Foundation.