Cool kids on a 'chool bus hitting up the coolest splash spots in NJ and PA.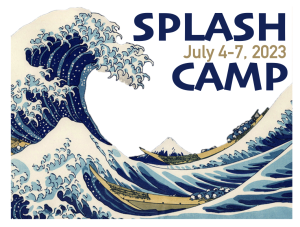 When:
Tuesday-Friday, July 4-7, 9am – 3:30pm
Drop-off/Pick-up:
Nassau Church, except on Pool Party day.
Last year's schedule:
Day 1: NJ Shore
Day 2: Tohickon Creek, Bucks Cty, PA
Day 3: Hopewell Quarry (swim test required)
Day 4: Backyard Pool Party
Weather:
We will do our best to accommodate light rain and fluctuating weather. However, as indoor activities are not an alternative, in the event of severe storms a day's events may have to be curtailed or canceled.
Parents:
Want to drive yourself or tag along one day? You are welcome.
Questions about the Camp to Mark Edwards.
---
Required Forms
Also due on Sunday, June 4 from each participant:
Copy (front & back) of your medical insurance card
Final Payment
Questions about forms, balance due, and due dates to Lauren Yeh. While you are welcome to bring your forms and payments to our Forms Day on Sunday, March 26, this is not required.
---
Schedule and Packing List
Will be distributed to registered families and posted here in early June 2023. Last's years information is posted below.