June 2023
9:00 a.m. | Assembly Room (unless otherwise noted)
Bending the Moral Arc Toward Justice in the Season of Juneteenth
In our second Juneteenth series, formerly incarcerated persons will share the paths they have followed after incarceration, and we will learn about programs that support returning citizens as entrepreneurs, job trainers, educators and advocates.
---
Audio recordings will be posted below each class description.
---
June 4
Witnessing God's Transforming Love in our Local Economy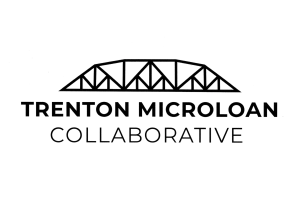 Come learn about the Trenton Microloan Collaborative (TMC), a partnership between Nassau Presbyterian Church and Westminster Presbyterian Church, Trenton. The mission of the TMC is to support formerly incarcerated entrepreneurs in the Trenton area. TMC offers support through zero interest loans and pro bono accounting services to entrepreneurs who have been in business for at least 2 years. The TMC seeks to be a witness to God's transforming love in our local neighborhoods, in our local economy.
(we join the class in progress)
Jeffrey Augustin is the owner of Dealz Dealz Dealz, a retail store at 103 E. State Street in Trenton. He is the first recipient of business support from the Trenton Microloan Collaborative.
Jacque Howard is an elder at Westminster Presbyterian Church and the owner of the Trenton 365 Show which conducts interviews with people involved in bettering community life in Trenton. He is a founding member of the Trenton Microloan Collaborative.
Jonathan Shenk is a small business entrepreneur and a Presbyterian minister. He is the owner of Greenleaf Painters LLC, based in Lawrenceville. He attends Nassau and Westminster Presbyterian churches. He is
also a founding member of the Trenton Microloan Collaborative.
---
June 11
Breaking the Chains of Poverty Through Training and Education
Come hear the life story of Andre Thomas, an award winning professional educator who teaches former carceral citizens, among others, to practice trades that provide sustaining income. A 22-year employee of the nonprofit community builder Isles in Trenton, Thomas provides a compelling testimony of what bending the moral arc toward justice looks like on a daily basis.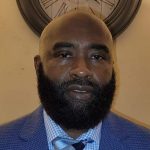 Andre Thomas began working at the Isles Youth Institute in 2001 as the Operations Manager. He is currently the Senior Training Manager at Isles, where he trains contractors in leadsafe renovations and energy efficient practices. He and his father, Calvin Thomas, manage a youth leadership program called Healthy Relationship Healthy Choices in partnership with The Father Center of NJ. He is also the Life Skills Coach at the Trenton Circus. Andre takes advantage of every opportunity to use his skills and networks to assist people in his community and beyond.
---
June 18
Ministry of Presence: Educating Vulnerable Populations in the Age of Technology
Technology has transformed the way we live, work, and learn. For vulnerable populations, access to technology and quality education remains a challenge. The Ministry of Presence emphasizes the importance of physical presence and human connection in education, aiming to create a more inclusive and equitable education system that empowers all students to reach their full potential.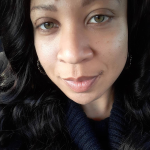 Nafeesah Ali Goldsmith is cofounder and COO of YFOF (Youth Function Over Form) a youth justice organization focused on creating prison-free furniture. She is also founder and CEO of RISE (Real Intervention Supports Excellence) a mission based sustainability initiative that supports at-risk communities. She holds an MA in Criminal Justice from Monmouth University, along with a BA in Sociology from Rutgers the State University of NJ. Nafeesah began her college career while serving a 15 yr prison sentence at EMCFW (Edna Mahan Correctional Facility for Women) in Union Township, NJ. Nafeesah's vision is to connect to the youth and global community by educating on the topic of prison abolition.
---
June 25
No Adult Education Class today; Vacation Bible School set up