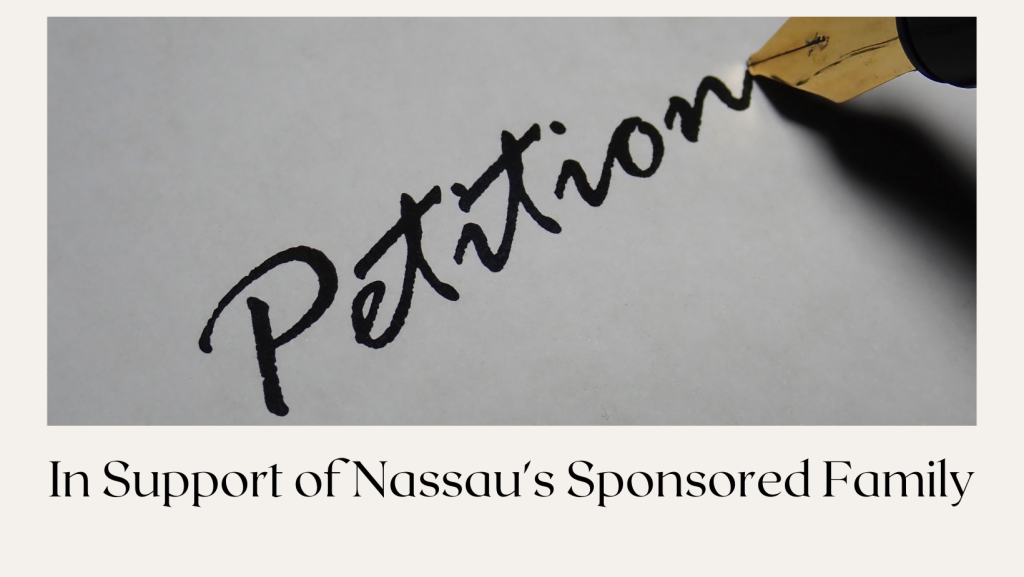 Request from Nassau's Refugee Coordinating Team:
Please consider signing two petitions in support of the Hashimi family's immigration applications.
The first petition is for Soraya's Asylum application. The second petition is for the Humanitarian Parole application by Ahmad, Soraya's husband, who is currently stranded in Dubai, now separated from his family for more than a year-and-a-half. Both applications were submitted to the US Citizenship and Immigration Services office last Fall with little apparent progress made to date on either one.
The family did not come to the United States with the refugee documentation that our previous families have had because of the sudden and chaotic evacuation from Kabul. With that in mind, Nassau retained an immigration attorney now working with the family on the application processes. In consultation with the attorney, the Refugee Coordinating Team with support from the Mission & Outreach Committee ask for your help in petitioning for the reunification of the Hashimi family.
The petitions can be signed at a table in the conference room during Fellowship between services, or in the office hallway after the 11:00 a.m. service on either March 26th or April 2nd.
Let us together support the immigration applications of this long-separated family and honor their life-changing role as American partners and allies.
Contact Tom Charles (email)