Where all may gather, where all are welcomed, and where all are invited to share: gracious hospitality, joyful Christian community, and the wonder of God's creation.
---
Nassau's Mission & Outreach Committee invites you to join in Johnsonburg Camp &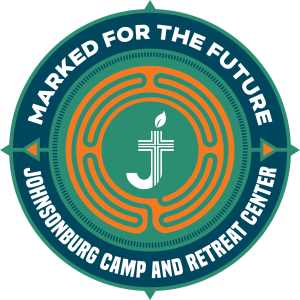 Retreat Center's Marked for the Future Campaign! The Committee has provided a $10,000 seed grant to support the capital campaign, and we are asking you to help that seed take root and grow. Find a letter from Mission & Outreach Committee member and past Johnsonburg Board member, Penn Bowditch, below and be sure to read more about the bold vision and needed updates that have informed Johnsonburg's capital campaign on its website.
Please make gifts directly through Johnsonburg's website and note Nassau Church in the memo. Thank you for giving generously as you are able to ensure Johnsonburg continues to provide a sacred place and an open space for generations to come!

---
---
"After many years as a high school teacher and administrator, I believe that every young person has the potential to learn, empathize, create, befriend, and make the world better for the next generation. Opportunities to challenge our assumptions about ourselves, about others, and about the world are what truly expand our imaginations and shape our abilities to love our neighbors. For most of us, this exploration starts during our first year in college. For a fortunate few, it begins by living, working, playing, and sharing experiences with strangers at a summer sleep-away camp."
---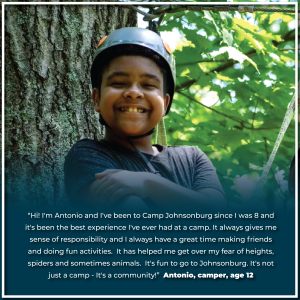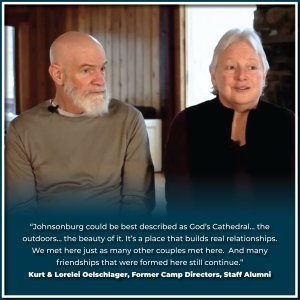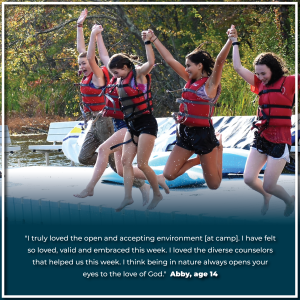 "Johnsonburg Camp and Retreat Center in Warren County, New Jersey is a place that changes lives.
The Presbyterian Church in New Jersey established Johnsonburg over 60 years ago to support experiential Christian education. It continues to bring together children, high school students, and adults of different ethnic and economic backgrounds, in summer camp and throughout the year in retreats such as last year's first Social Justice Summit for Teens.
Over the years, many of Nassau Church's children have attended Camp J-burg, as it is affectionately known. You will hear from a current camper in worship on April 16."
---
Another camp alum, Josh Wood, wrote some memories of camp in the '80s for the 50th anniversary celebration:
greased watermelons at the bottom of the pool
"I love you honey, but I just can't smile"
watching the European counselors play soccer better than I'd ever seen in person
pick up day, the fields swarming with campers, watching as one by one my friends were claimed; and the way my heart jumped to my throat to see Mom and Dad
dreading FOB (feet on bunk) as a camper; craving it as a CIT (counselor in training)
learning to start a fire in the rain, learning to turn troublemaker campers into leaders, learning to sneak out the wet sleeping bags before dawn for a quick wash-and-return, learning to be in charge of small people who love and trust you more than they should
sitting around the fire at the end of CIT training as the counselors moved slowly around the circle on their knees, tenderly washing our feet–as Jesus did his disciples'–and how one-by-one we each burst into tears
---
"Due to the explosion of summer sports training clinics and leagues, traditional outdoor sleepaway camps are struggling and many are closing.  However, Johnsonburg welcomed more than 500 summer campers in 2022, who explored God's message surrounded by gifts of nature and a caring community.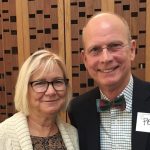 You can make sure Johnsonburg continues to flourish by spreading the word about their ministry and joining Maria and me in making a donation to their capital campaign.
Please don't hesitate to reach out to me if you would like more information.  I'm Penn Bowditch, the tall bowtie guy."
---
Learn more and donate: